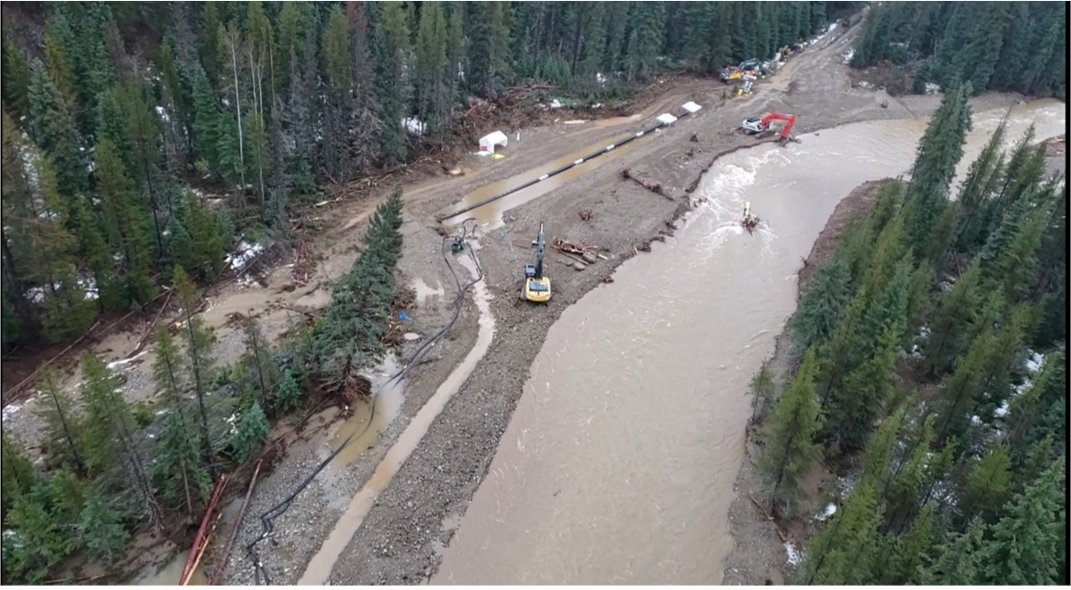 The Trans Mountain Pipeline was safely restarted today following precautionary measures while B.C. was hit with heavy rain and wind storms.
"following the completion of all necessary assessments, repairs, and construction of protective earthworks needed for the pipeline" said Trans Mountain Pipeline. And the pipeline was turn back on and returned to service.
It says additional work in the coming weeks will include the "armouring of riverbanks" and adding ground cover or relocating sections of the pipeline.
The B.C. government had asked residents to limit their fuel purchases to 30 litres per visit to a gas station until Dec. 14 in response to the shutdown, and there's no immediate word on when the rationing order will be lifted.